Good image quality is prime for a promising ultrasound. DC-70 offers that and a lot more. Its unique touch gestures let you do more than you ever imagined, providing you with extremely easy and fast exams, enabling you to put patient care first. The clarity, as a result of high-end inherent technologies, would help you achieve easy fetal biometry analysis, 4D imaging, and GYN abnormalities detection with best in class image performance. The quality exams and unprecedentedly optimized user experience have already built up DC-70 as the true workhorse to cope with various challenges of your daily OB/GYN practice.
Performance
iBeam™
Permits use of multiple scanned angles to form a single image, resulting in enhanced contrast resolution and improved visualization
iClear
Gain improved image quality based on auto structure detection
Sharper & Continuous Edges
Smooth Uniform Tissues
Cleaner 'no echo areas'
3D/4D Imaging
Including 3D/4D Flip & Sync features providing fast and easy image volume view from any direction
iLive
Integrating traditional ray casting algorithm with a new virtual lighting mode, iLive generates exciting real visual effects such as interactive shadowing, skin scattering and human skin-like images.

Depth VR
Innovative new algorithm with depth information to generate more vivid volume rendering and much better three dimensional effect. Multiple depth tint maps can be chosen according to user's preference.

iPage™
A CT-like view functionality displaying volume data in multiple parallel 2D images to effectively interpret anatomical structures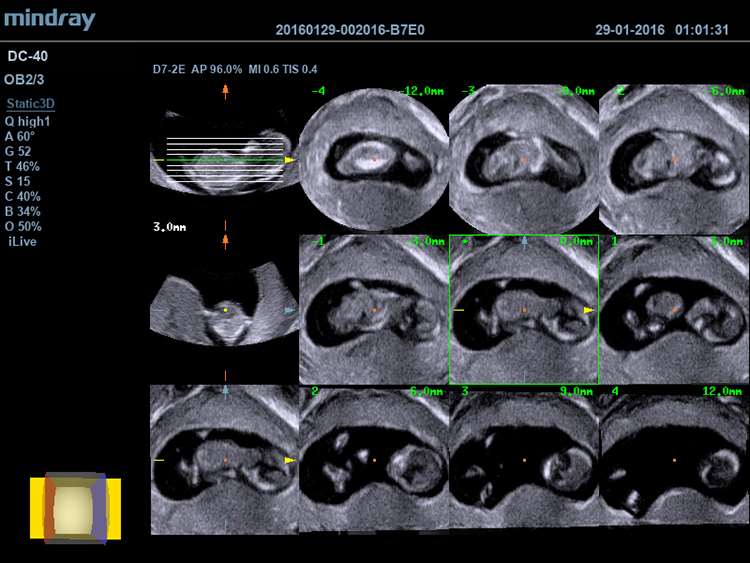 Curved MPR™
Providing complete visual examination for organs and structures of different shapes by 3D volume data view in linear and curved planes

SCV™
Slice Contrast View helps deliver higher contrast resolution and reduced noise, enabling higher-quality anatomical assessment with more information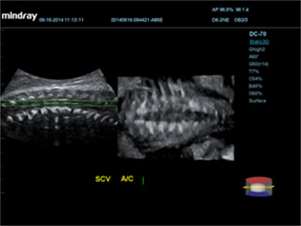 Niche/3 Slice
Get a 3D sectional view of the A, B and C planes to better understand the internal structure
Color STIC
Spatio-Temporal Image Correlation permits advanced fetal heart diagnosis with color flow in real time 4D
Color 3D
Analyze branched vessels effectively with 3D color Doppler
Workflow
Gesture Sensitive Touch Screen
The smart 10.4 inch motion sensitive touch screen lets you do more than you ever imagined. Be it scrolling through images, shifting the image to and from the monitor, zoom in/out, measure or starting specific user-defined functions with a defined hand motion, the DC-70 allows to get more done and much faster.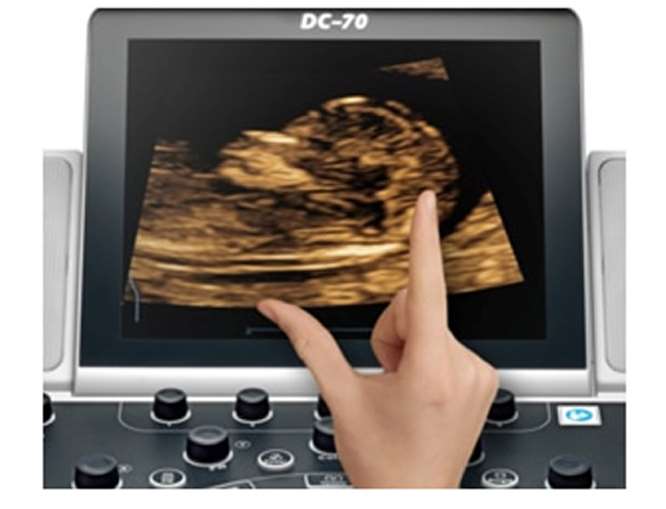 Smart OB™
Auto measurement of fetal parameters: trace and calculate the BPD, OFD, HC, AC and FL on a single click
Smart-NT
Auto-trace tube cavity edge with measurement result
Smart-V
Automated trace measurements including accurate 3D VOI sketching and 3D volume size measurement
FreeView™
Improves patient's comfort by automatically changing the angle of scanning plane on the Endo-cavity volume probe DE10-3E from -45° to + 45°
Raw Data
Enables optimum flexibility for post processing of the stored images including parameter adjustments, adding comments and measurements, allowing maximum productivity during scanning
iZoom™
Gain instant full screen view on the click of a single key
MedTouch
Size and physical distance now is no longer an obstacle. With MedTouch, a one-stop solution provides you with a smarter way to control the ultrasound device, access patient data and inbuilt tutorial software via your Android operated smart device.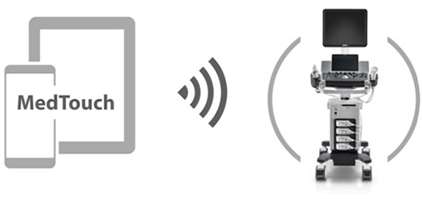 MedSight
DC-70 lets you transfer clinical images and cine to your iOS or Android powered smart device via an interactive app. It could be for a to-be-mother wanting to share the images of the fetus with her family or friends, it could be a training session or a discussion with your peers on a rare case, with MedSight you can now take the clinical examinations with you wherever needed.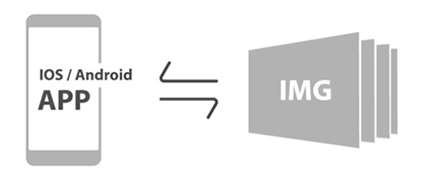 Ergonomics
19″ high resolution LCD Monitor
10.4″ anti-glare touch panel
Articulating arm
Convenient cable hook
Gel warmer
Ditambahkan pada: 8 November 2018